2022 F-150 Lightning
ALL ELECTRIC. ALL F-150.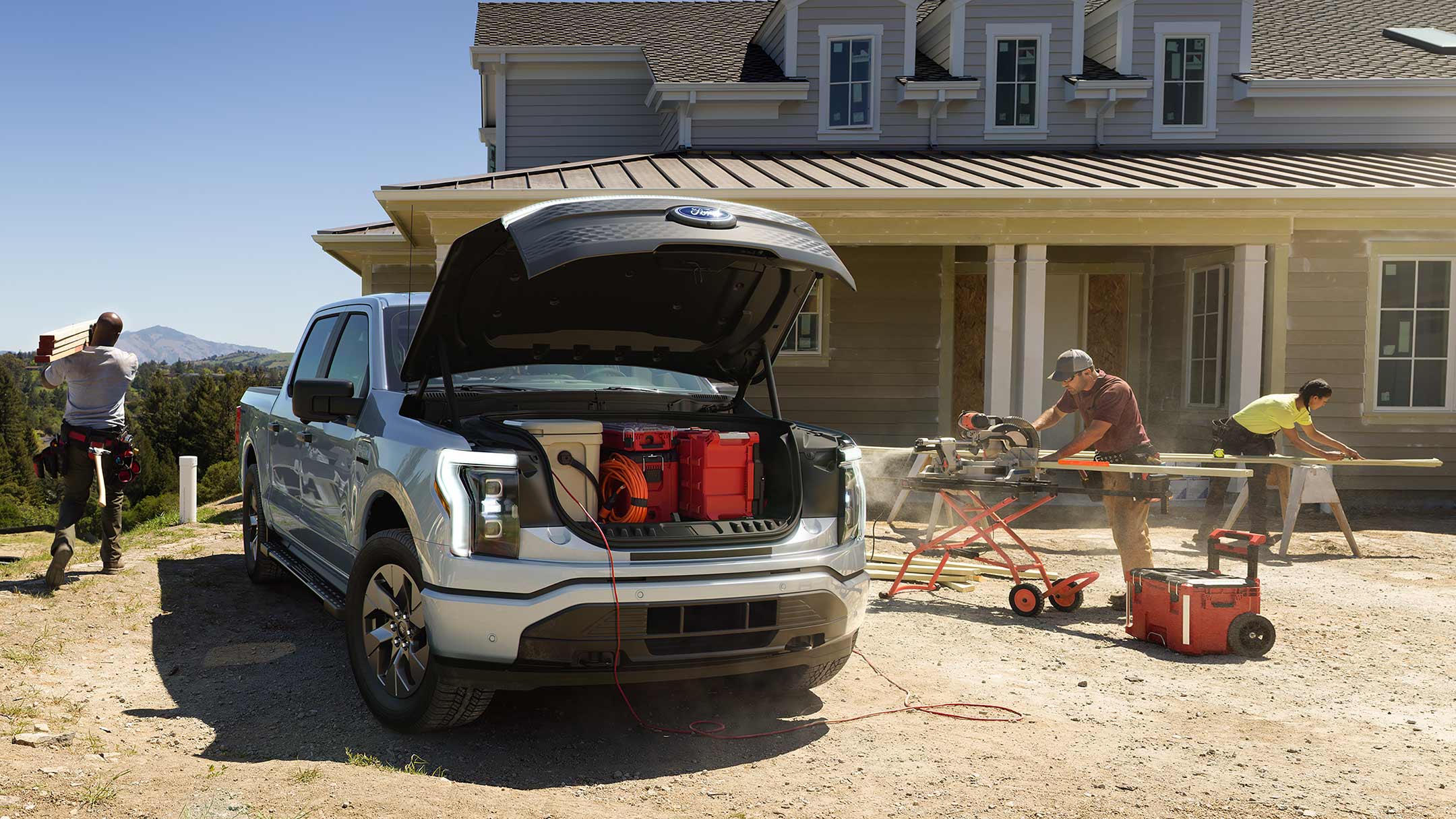 F-series is America's best-selling truck for 44 years* for a reason. And now, it's charging into the future with the all-new, all-electric 2022 Ford F-150 Lightning. It's the first F-Series that's gas-free and offers more purposeful technology, an elevated driving experience and trusted Built Ford Tough capability. Offering an ingenious array of connected intelligent features with over-the-air Software Updates to help ensure your truck can get even better over time.



Advanced Technology



We've created a wide array of advanced technologies that can help improve the performance of your truck and your business. Including over-the-air Software Updates, powerful charging solutions and FordPass Integration that allows remote access to your truck and communication with a Ford Charge Station Pro at home for seamless access to public charging.


1*Based on 1977-2020 CY total sales. At purchase, the FordPass Connect modem is connected and sending vehicle data (e.g., diagnostics) to Ford. To disable, or for more information, see in-vehicle connectivity settings. Learn more at FordConnected.com




ARE YOU READY FOR LIGHTNING? FILL OUT THE FORM BELOW TO GET STARTED!