Sunrise Ford is committed to bringing you Ford service you can trust, no matter where you are or what your calendar looks like! If you can't find time to visit us for service in Fontana and your Ford is due for an oil change or other essential maintenance, we'll bring the service center to you. With our Ford Mobile Service, you can get the Sunrise Ford service excellence you know and trust, without ever leaving your home or business.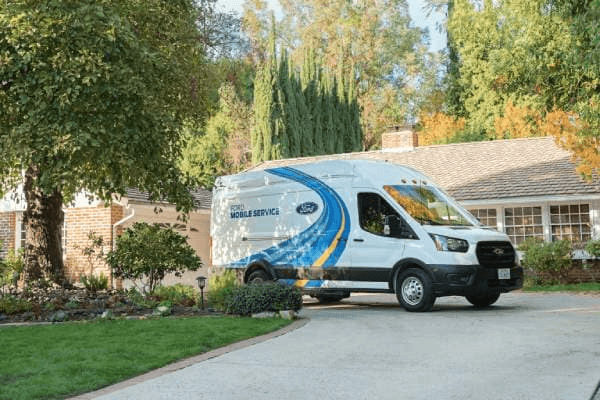 What Services Are Available Through Ford Mobile Service?
When you schedule mobile service with Sunrise Ford, we'll send a Ford Mobile Service Van directly to your location. The Ford Mobile Service Van is fitted with the same state-of-the-art equipment used in our dealership service center, allowing our technicians to complete essential maintenance tasks from remote locations. Mobile service offerings include:
Oil Changes
Tire Rotations
Coolant Fluid Exchange
Power Steering Fluid Exchange
Transmission Fluid Exchange
Brake Pads & Rotor Replacement
Vehicle Diagnostic
Most Factory Recalls
Software Updates
Lamps and Bulbs
And more — contact us for more details!
Schedule Ford Mobile Service Today!
Call us at 909-551-4624 to schedule an appointment with our Ford Mobile Service team, and have trusted maintenance brought directly to your driveway! There will be a $50.00 service fee*
Schedule Mobile Service Appointment
We would love to hear from you! Please fill out this form and we will get in touch with you shortly.